Grab Your Free Portable Survival Lantern TODAY!

How would you like to test out one of their NEW pieces of emergency gear absolutely free?
This new find is a weather resistant "pop up" lantern that is bright enough to light an entire room but tucks neatly away into any pack, pocket or drawer until you need it!
It's called the PopLamp...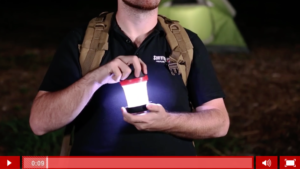 It's The Coolest Light You've Never Seen and right now it's yours FREE!
This is your chance to get your hands on the hottest new emergency gear on the market...
This is an incredibly bright, all weather, double action light, and right now it's yours FREE, just cover shipping and handling… but if you want to grab one, you need to hurry.
This clever hybrid light is invaluable in emergencies, and it's equally at home in your pack, glove compartment, toolbox, or even the kitchen drawer.
Grab one today to make sure that no matter where you are, you're never caught in the dark again.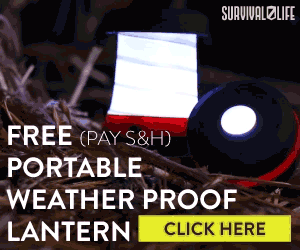 Or Take A Look At This: 
You Might Also Like: